Graduate-Undergraduate Mentorship Program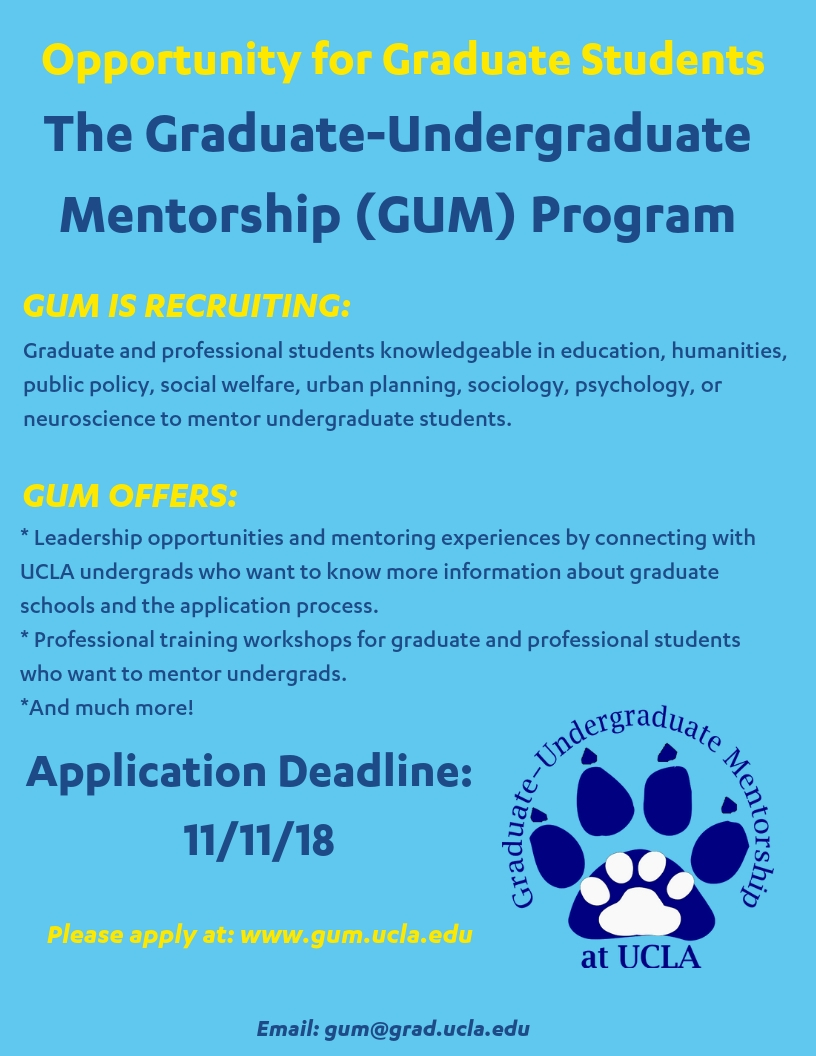 Opportunity for Graduate Students
The Graduate-Undergraduate Mentorship (GUM) Program
GUM IS RECRUITING:
Graduate and professional students knowledgeable in education, humanities, public policy, social welfare, urban planning, sociology, psychology, or neuroscience to mentor undergraduate students. Email: gum@grad.ucla.edu
Please apply at: www.gum.ucla.edu
GUM OFFERS:
 Leadership opportunities and mentoring experiences by connecting withUCLA undergrads who want to know more information about graduateschools and the application process.
Professional training workshops for graduate and professional studentswho want to mentor undergrads.
And much more!
Application Deadline: 11/11/18