Christian Reyes, Ph.D.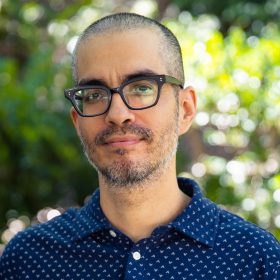 EPIC Pedagogy and Instructional Technology Specialist
Christian supports faculty by providing effective teaching and learning practices across a range of learning environments that emphasize inclusive and equitable teaching practices. He earned his Ph.D. from the Graduate School of Education and Information Studies (Ed&IS) at UCLA where his research focused on how children of Central American immigrants engage with issues of belonging and citizenship on social media. As a graduate student Christian worked with the Writing Programs department designing and teaching English Composition and English as a Second Language courses, and later trained future graduate teaching assistants as a teaching assistant consultant. He also supported faculty and staff as the instructional technology consultant at Ed&IS. A native of Chicago, he currently lives in Los Angeles with his wife and two children.