Marianna Nespoli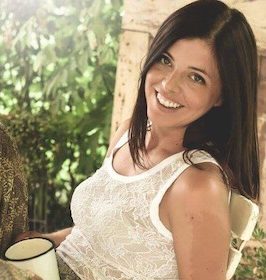 Graduate Student, Department of Italian, UCLA
Marianna Nespoli is a fourth-year Ph.D. student at UCLA and a Graduate Student Researcher at UC Santa Barbara. She graduated Magna Cum Laude from Occidental College with a B.A. in English and Comparative Literary Studies with an Emphasis in Creative Writing.   
Her research interests focus on The Feminine Monstrous and Female Grotesque in Italian Literature and Films from the 16th to the 21st century as well on the Representation of Environmental Issues in Contemporary works produced in the region of Emilia-Romagna, specifically the Po Valley, where she was born and raised.  
Her first article "Folle audacia femminile: metamorfosi entomologiche in Nascita e morte della massaia" di Paola Masino" has recently been published on the academic journal The Philological Review.  
Marianna is currently working on a screenplay based on the life of Zdenka Schelingova a Slovakian nun who saved many lives during communism in the 50's.