Co-Lead Application: Urban Humanities STE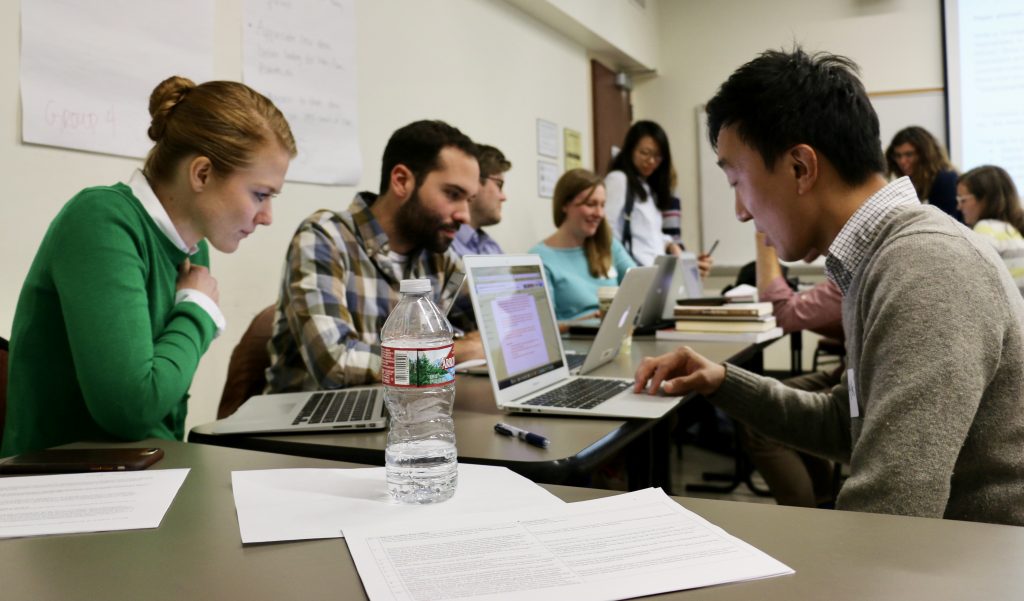 The EPIC Program is now accepting faculty co-leads for the AY 2019-2020 Seminars in Teaching Excellence (STE) for the following seminar topic:
Urban Humanities (Fall 2019)
Please read the eligibility and application instructions below carefully as there have been changes in the application process.
Eligibility for the Urban Humanities (Fall 2019) STE 
The Urban Humanities STE is part of the Collaborative Humanities Tracks (Cluster Two)
This seminar has the following objectives: to explore pedagogical approaches to teaching urban humanities courses and to producing a set of recommendations for a formalized study of the field within the Humanities.
All senate faculty and full-time continuing lecturers from the Humanities and the History and Musicology Departments are eligible to apply.
Teams of two faculty members with a shared vision for the STE are encouraged to apply together (see application instructions below).
Co-leads for each STE will be responsible for developing the content and the scope of the seminar and for facilitating the scheduled meetings.
Application Information
1)    Applicants must fill out the brief application form below and submit the following materials:
 Cover letter outlining your interest and/or experience with the STE topic and a statement on your vision for the quarter-long seminar (required)
 An updated CV (required)
Any supplemental documents—i.e., sample syllabi, projects, publications, etc.—related to the STE topic (optional)
2)    If you and a colleague are interested in leading an STE together, please indicate this in the application form. The cover letter must also explain your team's shared vision for the STE. However, each individual must submit application materials separately.
3)    Application materials must be uploaded on or before August 9, 2019 for full consideration. For questions, please contact epic@humnet.ucla.edu.
Compensation
Each lead will receive $10,000 in compensation, including benefits.
The faculty leads will also receive one course release for the 2019-20 academic year.
Sorry. This form is no longer available.