Partner Organizations
Ongoing collaborations: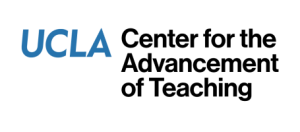 UCLA's Center for the Advancement of Teaching (CAT) provides multiple services, resources, and programs to enhance and support teaching excellence, innovation, and inclusivity. These include a grant program for curricular innovation; pedagogical development of faculty and graduate students via workshops and learning communities; strengthening of TA training campus-wide; educational technology software and lecture capture; classroom technology and furnishings; and analytics and assessment for curricular and institutional improvement efforts. CAT also works to enhance the valuation of teaching in the academic personnel process and foster a culture of effective teaching and learning as institutional priorities.

The Center for Education Innovation & Learning in the Sciences (CEILS) serves as a clearinghouse for the education tools and assessment resources instructors need to engage in effective, validated teaching practices that promote student learning, create inclusive and culturally-responsive classrooms, and retain students in Life and Physical Sciences majors. CEILS fosters the professional development and training of faculty who wish to incorporate evidence-based teaching approaches into their courses.
UCLA Cross-Campus
Teaching Innovations Group (CTIG)
CTIG is a multidisciplinary, action-oriented community comprised of UCLA practitioners and education leaders who bring diverse perspectives, pedagogical expertise in the disciplines, and extensive classroom and instructional technology experience. Embedded in units throughout campus, its members have the capacity and the commitment to lead change and aspire to transform the teaching culture at UCLA.
Humanities Technology (HumTech) is the technology home for faculty, staff and students in the Humanities Division at UCLA. From email to 3D modeling, and from quick advice to programming and development, its focus is on improving humanities education by leveraging technology and digital methods. Its staff is available to partner on digital projects and offer technical expertise and solutions.
Humanities Administrative Group (HAG)
We work hand-in-hand to organize events within the Humanities Division.
Additional Campus Partners:
EPIC has worked with the UCLA Office of Equity, Diversity and Inclusion (EDI), including the Equity Advisor for the Humanities and Association Dean of Diversity and Inclusion, Jenny Sharpe. Currently, EPIC is working with Bruin X on a pre-election event for faculty.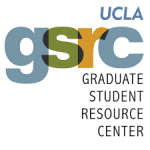 Community Colleges from
Seminars in Teaching Excellence:
EPIC has also welcomed faculty from southern California colleges to participate in the Seminars in Teaching Excellence (STE). The following is a list of community colleges whose faculty have been part of the STE: