Min Li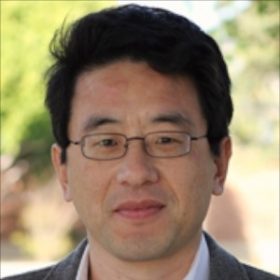 Associate Professor, Asian Languages & Cultures and Anthropology, UCLA
I teach graduate seminar in archaeology theories and several undergraduate courses on anthropological archaeology and ancient civilizations of China. These classes are offered through Anthropology, Asian Languages and Cultures, and Interdepartmental Program of Archaeology.
My major field of research is archaeology of prehistoric and Bronze Age China, focusing on the rise of state and early civilizations. Currently, I am working on a book on the rise of kingship and states in early China.
The second field of research is maritime archaeology of the Asiatic Trade in the Early Modern Era (13-17th centuries). I use the research on ceramic production and trade in coastal China and Southeast Asia to document the transformations in material culture brought by the inauguration of the early global trade.
Archaeology is a fieldwork-based discipline, where collaborative efforts become the foundation of academic success. As the co-director of the Wen-Si River Basin archaeological survey project, a collaboration between UCLA and archaeologists in China, I am part of a team of internationally renowned archaeologists and specialists working on landscape archaeology in an important region in the cultural history of China. At the heart of the region, the Lu city site at Qufu once hosted the development of major ritual institutions and political philosophies in early China during the first millennium BCE. The legendary landscape associated with the prehistory of the region, the archaeological landscape of the city and its hinterland, and the ritual landscape evolved around the memory of the city collectively created a rich palimpsest characterized by cultural resilience and symbolic potency of the place. Our study of long-term changes in the archaeological landscape aims to address the representation of the past in the configuration of the local world in relation to successive episodes of sociopolitical changes.