End-of-Fall Forum: Towards Wellness in the COVID Classroom
Dec 6, 2021 @ 1:00 pm
-
2:00 pm
EPIC, CEILS, and CAT are pleased to announce two speakers from The Arthur Ashe Student Health and Wellness Center. Family medicine physician, Dr. Erin Gleason, and Amrit Nagra, MPH, Director of Clinical Operations, will join Professor Megan McEvoy for the "End of Fall Forum: Towards Wellness in the COVID Classroom."
As we conclude the first quarter back on campus, EPIC, CEILS and CAT invite you to reflect on and discuss the term's teaching successes and challenges. Please join us in this community forum led by these three speakers, who will review UCLA's student accommodation policies and will discuss ways to support students' health and wellness. Event participants will have the opportunity to ask questions, share lessons learned, and share best teaching practices in preparation for Winter Quarter.
This event will be partially recorded. To submit questions to the presenter, please fill out this form: https://forms.gle/yHVpWULSTuQiLRZJ7
Megan McEvoy
Professor in the Institute for Society & Genetics & the Department of MIMG.
Megan McEvoy is a Professor in the Institute for Society & Genetics and the Department of Microbiology, Immunology, & Molecular Genetics, and Associate Dean for Undergraduate Education in the Division of Life Science. As the current co-Chair of the COVID-19 Response & Recovery Task Force and the Chair of the Academic Senate Undergraduate Council for 2020-2021, she has been involved with the academic policies and protocols developed to navigate the pandemic.
***
Erin Gleason, MD
Physician, Family Medicine, The Ashe Center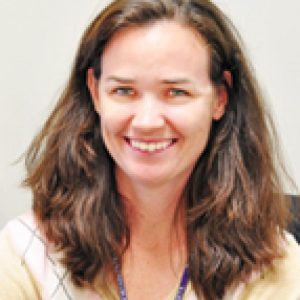 ***
Amrit Nagra, MPH
Director, Clinical Operations, The Ashe Center
This event is a collaboration between CEILS, CAT, and EPIC.